Introduction
Signet 2551 Magmeter là cảm biến lưu lượng từ tính kiểu chèn có tính năng không có bộ phận chuyển động. Thiết kế cảm biến được cấp bằng sáng chế có sẵn trong các vật liệu chống ăn mòn để cung cấp độ tin cậy lâu dài với chi phí bảo dưỡng tối thiểu. Các lựa chọn vật liệu bao gồm PP với thép không gỉ, PVDF với Hastelloy-C, hoặc PVDF với Titanium. Bằng cách sử dụng dòng toàn diện của phụ kiện lắp đặt Signet, sự liên kết cảm biến và độ sâu chèn là tự động. Các cảm biến linh hoạt, đơn giản để cài đặt này cung cấp đo lưu lượng chính xác trên phạm vi động rộng trong các kích thước ống từ DN15 đến DN900 (½ đến 36 in.), Đáp ứng các yêu cầu của nhiều ứng dụng đa dạng.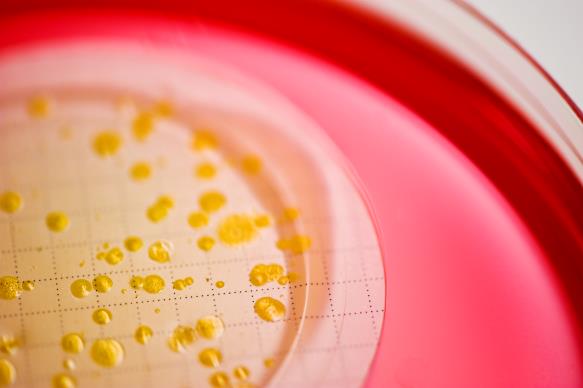 The Test
G9 fast pesticide detection can detect all major organophosphates, thiophosphates and carbamates in water and food. Test is based on the inhibition of acetylcholinesterase and other enzymes by pesticides and neurotoxins. Two different enzymes are used, as these enzymes have different reactivities with different acertylcholinesterase inhibiting compounds. One will react more sensitively with organophosphate compounds, the other with carbamates compounds.
The test operates like a lateral flow assay, similar to a home pregnancy test. A water sample is added to the two oval sample wells near the edges of the ticket. The liquid flows though pads containing the enzymes, allowing any reaction to occur, and then wets a pad under the center circle windows. This last pad has a color changing compound that will turn blue or green-blue if there are no AChE inhibiting compounds present. If there are any AChE inhibiting compounds present, the pad remains white with no color. All of this happens within 5-10 minutes.
Test Procedure
Soak fresh intact fruit/vegetables in distilled/filtered/bottled water for 5 minutes. Alternatively, rinse intact fruit/vegetables with10-20 mL of 70% rubbing alcohol or ethanol in a bowl, and then dilute the rinse with~10-fold water. If the liquid extract is deeply colored, dilute by at least ten fold with water or until the extract is only slightly colored prior to performing the test.
Tea Procedure : Add tea leaves to a cup of hot distilled/filtered/bottled water, mix and after 1 minute, pour some of the water (no leaves) to another cup and allow to cool for 1-2 minutes. This is your water extract for testing.
Add ~6 drops of the water extract from Step 1or Step 2 to fill the "A" sample well (the outer well) and another 6 drops of the same solution to fill the "B" sample well (the opposite outer well).
Let the tests it for 5-10 minutes.
After 5-10 minutes, compare the color of the two middle viewing wells with the two outer sample wells of the ticket.
If there is no color in one or both middle wells, the test is positive
The Advantages
Simple
True 1-step operation
No heat required during testing
No special training required
Fast – result obtained in only 5-10 minutes
Provides distinct visual result
Accurate
Multiple enzymes for broader target detection
Stable at room temperature
Direct testing of tea leaves and dry fruit in hot water
Sample Types
Fresh Produce : Fruit, vegetables, leafy greens, berries, herbs,Dried fruit, herbs Tea leaves, coffee beans
Hotline: 090.898.5188 / 089.1858.999
Tel: 02.691.8348 Fax: 02.691.8388
Adress: 60/3 Inthamara 40 Dindaeng Bangkok 10400 Thailand
Email: [email protected] /[email protected]